We are Open:
8:00 a.m. - 5:00 p.m.
Monday thru Friday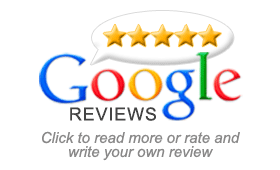 Reviews
We are grateful for the kind remarks left for us by wonderful folks! It is a pleasure serving you!
I have a couple of rentals and I use Washington Pest Control. They spray and set traps for me in case I have mice or rats. They come and check all that stuff because I live in an old neighborhood and I have fields around me and stuff.
They are super. They have been coming to my house for three years and then, I just bought my kid a house and I wanted them to go in there and spray and check for anything. They come quarterly. They come when they say they are going to come. They are timely and if I have something between the three months, they come and there is no charge if you sign up with them. I think they are pretty inexpensive. They are professional and knowledgeable. I have not had a problem since I hired them.
Tom Ness is our guy! He does our quarterly upkeep. Much less expensive to have maintenance than fix a huge infestation problem. $100 per quarter.
We live on 7.5 acres and, of course. expect bugs, bats and mice/rats. The symphony is under control by quarterly maintenance.
During the last quarter, we had a rat in the garage that went into the ceiling of our bedroom. Freaked out! We called and they immediately came out. He checked out the attic in our bedroom and put a bate box in the garage. This trip he reloaded the bate box. Have had no current problems. Removal of little feet in our ceiling. What is THAT worth?
He also sprayed the perimeters, checked the crawl space, gave advice and is easy to grill for information.
As a germ phobe, I would give up cable before I gave up WA Pest. Their knowledge pool is amazing. If only they could get rid of our moles!
There's a city under our front lawn.
From Superpages
This company has wonderful customer services. They do a great job with their quarterly services and come out in between in any pests show up. Their staff is friendly and professional.