Pest Control Olympia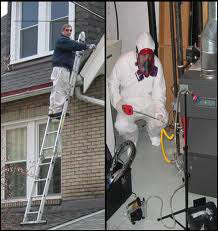 Integrated Pest Management
The modern era of pest management is called Integrated Pest Management (IPM). This is based on the knowledge that every pest, and actually everything that lives, will survive only in areas that provide all of it's needs.
The role of the Pest Management Professional is to identify how those needs are being met, and to recommend or implement ways to modify the pest's environment in ways that make it less desirable. Chemical application is viewed only as one of the tools to augment environmental modification.
Many homeowners find themselves in environments where there are constant pest pressures due to area conditions, like landscape materials, wooded areas, ground water conditions, or even neighboring infestations, to name a few. Many of these conditions are virtually impossible for most homeowners to really effectively remedy. This is where chemical application comes into play.
At best, an exterior home perimeter chemical barrier will last 3 or 4 months in our area. This is one of the reasons we offer a Quarterly maintenance service, as well as to observe and identify conducive conditions year-round.
At Washington Pest Services, our objective is to develop long term relationships with homeowners by providing valuable, effective services.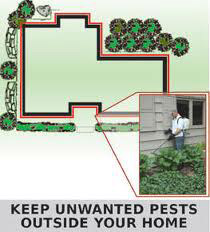 Services That We Provide
We offer several treatment and maintenance plans, mainly based on the type of pest pressures, and the frequency needed to keep issues minimal.  In the Northwest, Carpenter Ants are considered to be a structure's greatest threat, although usually not a nuisance to the homeowner. 
There are a host of different kinds of insects and rodents that actually get homeowners concerned...but most of those won't damage your home.Carpenter Ant damage to wood nearly mimics that of Termites, with the exception that the ants don't eat the wood but merely hollow it out for nesting.
We have treatment and maintenance plans for both Termites and Carpenter Ants, as well as nearly every other pest that infests structures (excluding wildlife like Opossum and Raccoon) such as mice, rats, spiders, ants, wasps, Earwigs, Pillbugs, Sowbugs, Silverfish, Millipedes, as well as Pantry pests such as Flour Beetles, Drugstore Beetles, Cigarette Beetles, and Carpet Beetles; the list goes on.
Maintenance plans can range from weekly, semi-monthly, monthly, bi-monthly, quarterly, tri-annually, semi-annually, or on an annual basis...depending on the pest or pests involved.  Whatever's bugging you, Washington Pest Services will evaluate your pest situation, and provide recommendations and treatment options at no charge in most cases.
We also offer services related to the structure that make access or conditions favorable to various pests; such as crawl space vent re-screening or access pest proofing, vapor barrier installation or replacement, or re-hanging fallen insulation in the crawl space.  Your Service Technician can make recommendations and provide service options in these and other related repair areas.
Our Company is also licensed to perform Wood Destroying Organism, or sometimes called Pest Inspections, which are often required in real estate transactions.  This is a specialized area of the industry requiring the Company to maintain additional licensing and insurances.  If we can help you with your real estate transaction, just let us know.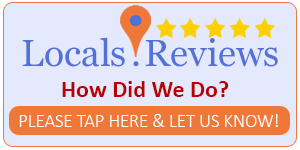 Sorry, we're closed.
See More Hours
Tuesday - 8:00AM - 5:00PM
Wednesday - 8:00AM - 5:00PM
Thursday - 8:00AM - 5:00PM