Olympia Pest Control Lacey Exterminators
Olympia Pest Control - Lacey Exterminators
The modern era of pest management is called Integrated Pest Management (IPM).  This is based on the knowledge that every pest, and actually everything that lives, will survive only in areas that provide all of it's needs. 
The role of the Pest Management Professional is to identify how those needs are being met, and to recommend or implement ways to modify the pest's environment in ways that make it less desirable.  Chemical application is viewed only as one of the tools to augment environmental modification.
Our Expert and Friendly Staff
---
With our dedicated team of knowledgeable, committed professionals, Washington Pest Services and Consultants  is a company upon which you may depend.
Scroll down the page for a brief introduction to the people that make our company work for you.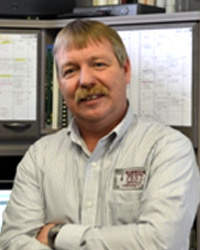 Mike Willis
Thanks for visiting our site. I'm Mike Willis, President of Washington Pest Services. In 1992 I entered the pest management industry after proudly serving in the U.S. Air Force special operations wing as an aircraft electrician.
In 2001, I landed at Washington Pest Services. I worked as a service technician until 2004 at which time my wife, Charla and I purchased the company.
---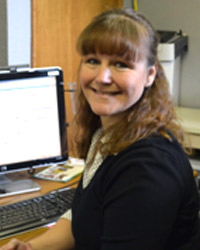 Charla Willis
I met Charla in Scappooose Oregon, where she grew up, while I worked as the Portland branch Operations Manager for another Pest Management Company. She had attended Business school in Portland for computerized accounting.
When she's not in the office, she can usually be found at the local gym, or in the yard gardening. She's always doing something crafty. Currently, she's learning the art of cookie and cake decorating for the upcoming holidays.
When we get some time away, we enjoy camping and fishing in the beautiful mountain areas of our state. I've seen a lot of this world, but being born in Olympia and graduating from Tumwater High School, I can't see living anywhere else.
This is our Company's 34th year of providing outstanding service for home and business owners throughout the Pacific Northwest area. Our commitment to you and your family, as customers, is beyond compare in the industry. Our staff are individually licensed thru the Department of Agriculture, and are truly professionals, dedicated to providing superior service with exceptional value.
---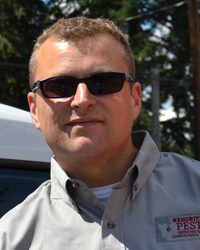 Joe Feldman
Joe Feldman began his Pest management career in 1998, while working at a local Olympia area retirement community. He then worked for a Pest Management company in Seattle.
As he and his wife, Sarah, own their home in Shelton, he later opted for a position closer to home in the Olympia area. He also enjoys camping and vacationing. Joe is very family oriented and enjoys having fun with his wife and three children.
---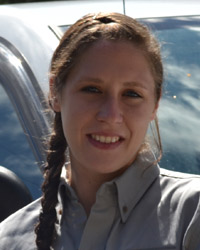 Tissa Canavan
Tissa came to us in in the spring of 2016. Her work history includes being a Long Haul truck driver among other things. If she can handle an 18 wheeler, surely she could handle spiders and rats!
When she's not wrangling critters, she's wrangling horses. Tissa regularly competes in horse shows and in barrel racing, and often tends other peoples horses while they're away.
Tissa's a great addition to our team as many of her customers will come to know.
---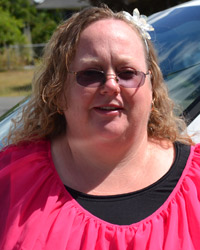 Chris Friedman
Chris Friedman has been with us since 2011, and is our Office Manager. After graduating from Skagit Valley College in Mount Vernon, she was an Engineering Assistant for a company in Atlanta, Georgia where she lived for 8 years, then managed a Construction company in Cranberry Township, Pennsylvania for 4 years.
Chris wanted to get back to her roots here in Thurston County and has been thriving since. She stays busy away from work too, with 3 active boys.
---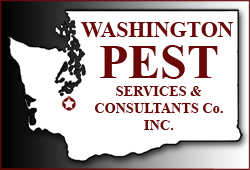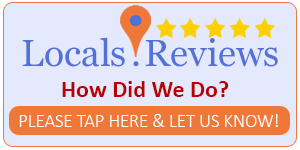 Sorry, we're closed.
See More Hours
Tuesday - 8:00AM - 5:00PM
Wednesday - 8:00AM - 5:00PM
Thursday - 8:00AM - 5:00PM